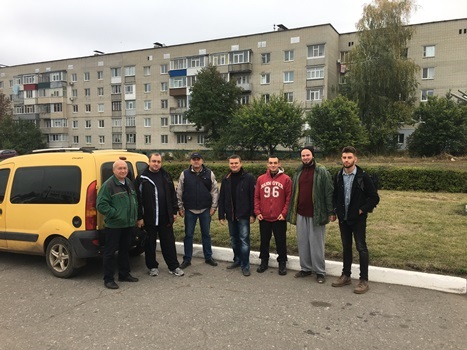 Natural resources efficiency research project
It is not enough to grow a good harvest, it must also be collected effectively.
On October 9, 2018, within the framework of the Natural Resource Efficiency Research Project, a study was conducted on the effectiveness of AWS on the basis of the economy of JSC "Victory", Pavlenkovo ​​village.
The aim of the study was to determine the quality indicators for soybean harvesting, harvesting losses with and without the AWS system, and to determine the cost-effectiveness of using this system for crop harvesting based on the results obtained. Designed and developed with the participation of experts from the Research Institute and colleagues from the Czech University of Life Sciences Prague, the methodology and recommendations and wishes from the production made it possible to do a thorough, meaningful and qualitative research.
Project Team:
Vladislav Zubko – Head,
Hryhoriy Barabash, Viktor Onychko – Experts-consultants for conducting the research,
Hynek Roubík – Agronomy Expert,
Mikhail Gorovy – expert in the design of agricultural machines.
Responsible for the sampling, determination of the conditions under which the research is conducted, and primary processing of information – Alexey Kalnaguz, Sergei
Sokolik, Konstantin Zubko, Ruslan Chorny, Boguslavska Valeria.
The analyst is waiting …