Faculty of Engineering and Technology
The Faculty of Engineering and Technology, as a faculty of mechanization of agriculture, began training mechanical engineers on September 1, 1978 as part of the Sumy Branch of the Kharkiv Agricultural Institute named after V.V.Dokuchaev. The opening of the Faculty with one specialty "Mechanization of Agriculture" was connected with the need to provide mechanical engineers with the northeastern regions of Ukraine.
In 1978-1979 The dean of the faculty was associate professor Grigoriy Oliynyk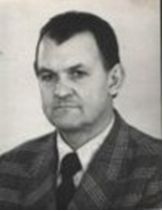 , and from September 1979 to March 1983 – Assistant Professor Rebenko Ivan Maximovich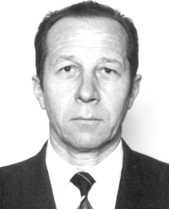 From 1983 to 1987 the Dean was Associate Professor Roman Kachkanyan,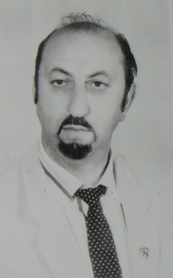 and from December 1987 to September 1999 – Assistant Professor Rebenko Ivan Maksimovich, from September 1999 to March 2005 – Professor Zakharov Mykola Vladimirovich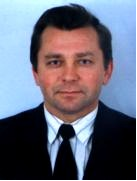 Since March 2005 the faculty has been headed by associate professor Dovzhik Mikhail Yakovlevich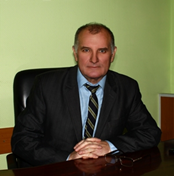 The first graduation of 46 mechanical engineers was carried out by the faculty in 1983, with 6 graduates receiving honors. At this time there were 5 departments in the faculty.
During the existence of the Faculty, 34 issues of Mechanical Engineers were held, 20 of them with Master's degree since 1996 and 3 issues of Power Engineering, of which 2 have Master's Degree.
The average contingent of students at the faculty is about 600 people.
List of specialties
Today, the faculty prepares specialists of educational degree "Bachelor" and "Master" in the specialty 208 "Agroengineering" and 141 "Electricity, electrical engineering and electromechanics". Since 2016, a new specialty 275 "Transportation Technologies" has been opened.
Today the organization and activity of the educational process at the Faculty of Engineering and Technology are conducted by scientists and methodological councils, the dean's office and 7 departments: "Tractors, agricultural machines and transport technologies". «Technical service», «Design of technical systems», «Labor and physics protection», «Operation of engineering», «Higher mathematics», «Power engineering and electrotechnical systems». There are 5 Doctors of Sciences, professors and 30 associate professors at the departments of the Faculty.
Successful graduates of the faculty
Turchin Petro Ivanovych – Deputy Director of the Department of Agro-Industrial Development of Sumy Regional State Administration;
Karpenko Sergiy Mikhailovich – Head of Khlibodar enterprise in Sumy region;
Dovgopol Sergiy Pavlovich – General Director of Trostyanets Machine-Building Plant;
Demchenko Ivan Alexandrovich Director of Alliance LLC Lipovodolinsky District;
Kurmaz Andriy – Deputy Director of the Department of Regulatory Policy;
Kharkiv Valery – Deputy General Director of Kobzarenka Plant;
Dmytro Horovyi – Director of after sales service "Jupiter 9 Agroservice"