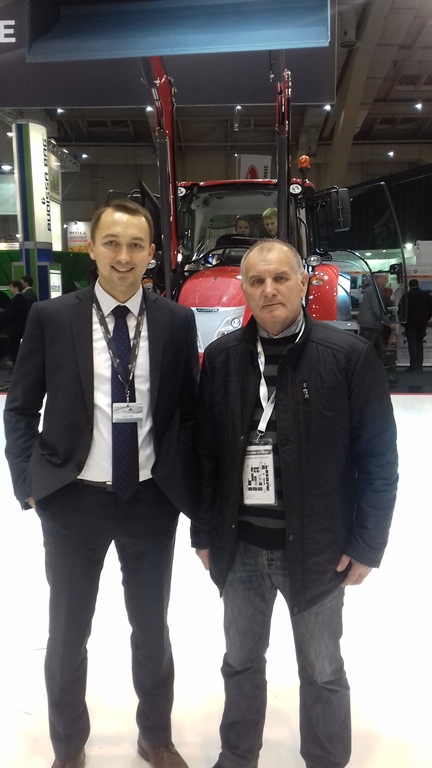 "It is impossible to live better than to live a life of desire to become more perfect. Who wants to move the world, let it move itself, "- these words of the ancient Greek philosopher Socrates in the modern hyperinformative world become even more relevant. And where do the pedagogical staff's shifts begin? First of all, in collaboration: free, creative, relevant, interesting, common! This is the primary task of the teachers of Sumy NAU.
ITF Dean Dovzhik Mikhail Yakovlevich participated in several meetings and workshops in Germany and Poland as part of the delegation of university educators. The first stage of the educational trip was a visit to the facilities of the University of Applied Sciences Weihenstefan-Trizdorf. Representatives of the educational institution presented modern laboratories of agricultural machinery and equipment. Thus, the technical basis for student education is advanced agricultural technology, which helps to educate a skilled modern worker.
The next stage was a visit to the world's largest specialized exhibition of agricultural machinery – AGRITECHNICA 2017. More than 2,000 exhibitors gathered in Hanover, but this is not only an overview of the latest developments in the field of agricultural engineering: the exhibition identifies the main trends in the development of the world agro-industrial complex in the coming years. This is felt in every pavilion of the mega-exhibition, because almost all brands of car manufacturers have introduced electric cars, which is a progressive idea of ​​society today.
However, the most emotional moment was the meeting of ITF dean Mikhail Dovzhik with the graduate of the faculty Sergiy Gilyov, who works at ANNABURGER Nutzfahrzeug GmbH. It is one of the largest German companies for the production of agricultural trailers, sells its products in Europe and abroad. And as you know, SNAU does not forget its graduates, no matter how far they have flown.
The highlight of the event was a pavilion with machines and tools for precision agriculture, incorporating the latest technologies and achievements of scientists. These state-of-the-art facilities increase labor efficiency, provide cost-effectiveness and comfort during work.
A wonderful end to the creative week was the visit to the Lublin University of Natural Sciences. This is a state-of-the-art higher education institution with a good reputation among academics and employers, where young people have the opportunity to master the professions needed in the modern world. The teachers of the institution presented modern laboratories on the basis of which training is conducted, and shared the secrets of educating skilled workers.
A week for the teachers of Sumy NAU was a creative, bright, rich in ideas and innovations. However, it has long been known that a creative teacher is the key to the development of a creative student, and further a creative worker.