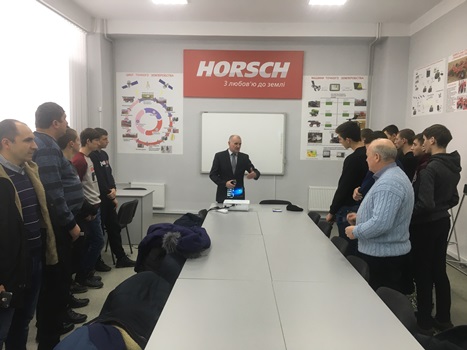 Training at the Center for Precision Agriculture
Today, on the basis of the Center for Precision Farming, students of DPTPNS of Sinai Professional Agricultural Lyceum are being trained. A special course on precision farming systems has been developed for students and masters, which includes the control of aggregate conditions and the study of plant growth conditions; setting up machines in an efficient farming system; study of software for precision agriculture; elements of diagnostics of efficiency of growth and development of plants and many other things.
Such cooperation of Sumy NAU and DPTNZ establishments provides training of highly qualified personnel for modern agrarian business.