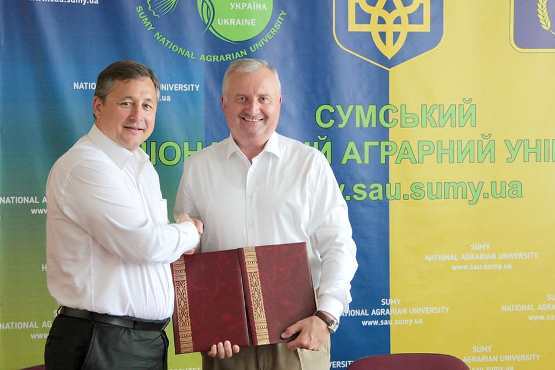 New agricultural machinery laboratory will be opened for the first time in Sumy
On June 14 this year, a group of leaders and specialists of the flagship of agricultural machinery production in Ukraine came to SNAU. The leading delegation of the well-known Kirovograd association "Red Star" – now the company "Elworthy", Kalapa Sergey (Chairman of the Board-CEO).
Within the program of the project "Join the Elworth team", acquaintance and expansion of the circle of contacts with leading agricultural higher education institutions of our country are taking place.
Particularly interested in the members of the delegation, in particular, general designer of Kvasha Yuri Leonidovich was the activity of the center of precision agriculture of the Faculty of Engineering and Technology of SNAU. Since this year, Elworthy has taken a course in the development of equipment for a complete system of precision agriculture with the use of own production of machinery.
As a result of the negotiations, it was decided for the first time in Sumy to open a new laboratory for agricultural machinery.
SNAU Rector Academician Ladika VI and CEO Kalapa SG have signed a cooperation agreement. In the near future, a new specialized class with modern Elworthy equipment will be created at the faculty.