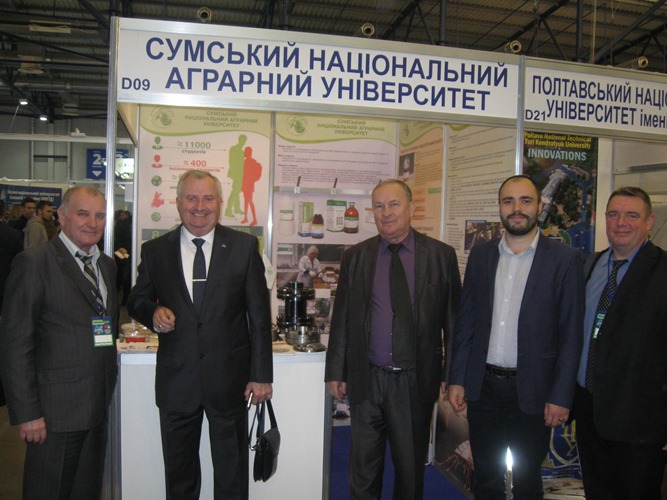 ITF Delegation to the INNOVATION MARKET International Forum
International Forum "INNOVATION MARKET" (November 21-24, 2017) – a meeting place for innovators, inventors, manufacturers of leading innovative technologies, authors of Startup projects with representatives of enterprises – potential consumers interested in technological updating of production processes, accelerators of investment projects, experts in various fields of economy, consultants in the field of intellectual property protection, representatives of reputable investment-financial institutions of Ukraine and China, with political leaders of Ukraine.
They presented their modern scientific know-how and a number of Ukrainian universities, including Sumy NAU. From the Faculty of Engineering and Technology on Tuesday, November 21, the forum was visited by a delegation composed of ITF Dean Dovzhik M.Ya., Deputy Dean for Scientific Work OA Solaryova, Head. of the department of technical service prof. Tarelynika VB, Assoc. Konoplyanchenko EV and head. Department of Occupational Safety and Physics Assoc. Khursenko SM
The author's team, led by Professor Vyacheslav Tarelnik, presented modern developments in technology to ensure the operational properties of the working surfaces of machine parts, which aroused considerable interest among visitors.
It is gratifying to note that the scientific developments of our scientists were in the spotlight, aroused the interest of representatives of the Chinese delegation, which could be further introduced in joint production. This gives impetus to the creation of joint Ukrainian-Chinese teams for further work in these scientific fields.