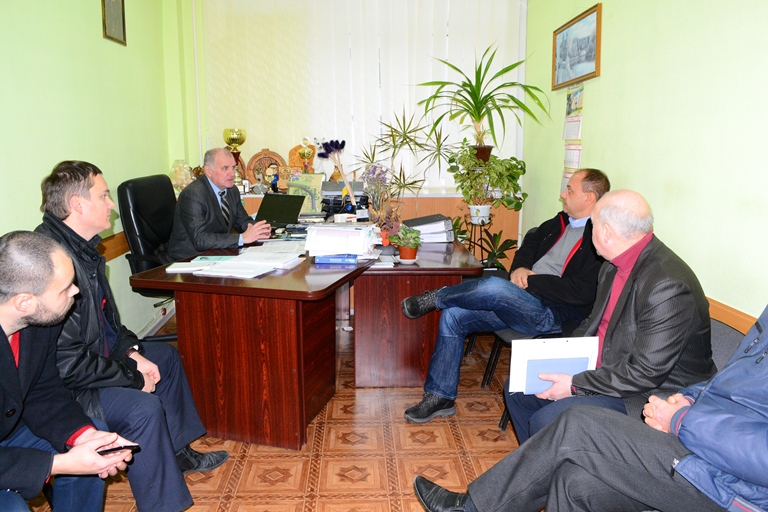 ALL COMPANIES ARE VISITING TO US
The cooperation of the Faculty of Engineering of Sumy National Agrarian University with leading European manufacturers of agricultural machinery is expanding.
It is a command of the times. The agrarian sector of Ukraine is saturated with modern agricultural machinery that requires technically competent operation. The management of the university and our faculty are constantly improving the forms of interaction with the agricultural business in order to improve the educational process of future mechanical engineers.
On December 18, 2017, a working visit of the representative of the German company HORSCH Rene Milke took place. This specialist has extensive experience teaching at the Doyle Agricultural School and at the German Agrarian Center. He is now an employee of Horsch, the main area of ​​his specialization is the development of spraying technology.
As a result of studying the achievements of the faculty in the development of the material base and long negotiations between the dean of the faculty, Dovzhik M.Ya. and Horsch specialistRene Milke, the parties have developed directions for dealership representation and post-warranty cooperation.
Seminars for teachers and engineers on the operation of various types of Horsch production technology are being launched at the SNAU ITF.
It is planned to create jointly a year-round laboratory for testing and research of plant engineering. There was also a replenishment of a fleet of equipment designed for students to study, including a modern sprayer.
The presentation of the new self-propelled sprayerHorschLeebPT330 took place recently at SlobodaGroup. The presentation was made by a representative from Germany Rene Milke and from a factory in the eastern region Sergei Osadchy.