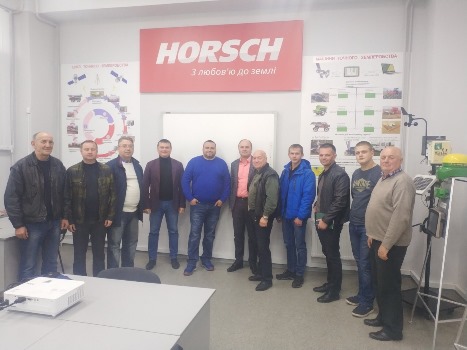 New Horizons in Precision Farming
On October 24, 2019, a unique event for students, faculty and representatives of agrarian business was held at the Sumy NAU Precision Agriculture Center – a presentation of the most up-to-date Climate Field View software by Yuri Kovalenko, Field Product Specialist Team Lead in The Climate Corporation.
The learning process made it clear that precision farming is a huge potential of untapped opportunities. The economic indicators of the use of Climate Field View have been confirmed by the agribusiness of Sumy region and the necessity of studying the software product by the modern graduate has been confirmed.
Within the framework of the event, a meeting with the ITF dean Michael Dovzhik was held, during which the issues of improving the quality of the graduate in the modern changes of agricultural production were discussed.
We hope to deepen cooperation and fruitful work in the future!