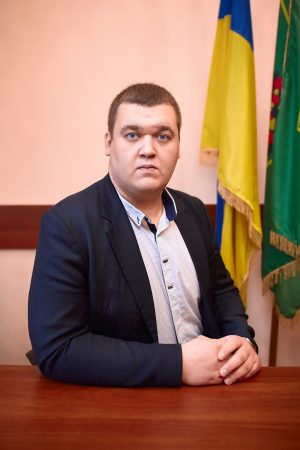 Kyrylo SYROVITSKY, Senior Lecturer
E-mail: gaver89@ukr.net
ORCID: https://orcid.org/0000-0003-0250-8994
Google Scholar: https://scholar.google.com.ua/citations?user=ZNlN5MwAAAAJ&hl=uk
Web of Science ID: G-7105-2017
2006-2009 – studying at the mechanical and technological faculty of the Kharkiv National Technical University of Agriculture named after Petro Vasylenko, majoring in "Processes, machines and equipment of agro-industrial production", bachelor's degree;
2009-2011 – studying at the Faculty of Mechatronics and Management Systems of Kharkiv National Technical University of Agriculture named after Petro Vasylenko, majoring in "Agricultural Mechanization", master's degree;
2011-2014 – graduate studies at Petro Vasylenko Kharkiv National Technical University of Agriculture, specialty "Machines and means of mechanization of agricultural production";
2011-2021 – worked as a laboratory assistant, computerization specialist, assistant, senior lecturer at the Department of Optimization of Technological Systems named after T.P. Yevsyukov of Kharkiv National Technical University of Agriculture named after Petro Vasylenko;
2015-2021 – Deputy Director of the Educational and Scientific Institute of Mechatronics and Management Systems of the Petro Vasylenko Kharkiv National Technical University of Agriculture;
2018-2019 – studies at the Faculty of Mechatronics and Management Systems of the Petro Vasylenko Kharkiv National Technical University of Agriculture, majoring in "Agronomy", master's degree with honors;
2021 to August 2022 – senior lecturer of the department of optimization of technological systems in crop production of the State Biotechnological University;
From September 2022 to the present, he is a senior lecturer at the Agricultural Engineering Department of the Faculty of Engineering and Technology of the Sumy National Agrarian University;
From September 2022 to the present - the first deputy dean of the Faculty of Engineering and Technology of the Sumy National Agrarian University.
Main academic disciplines:
"Operation of machines and equipment", "Tractors and cars", "Information support of agricultural production", "Primary processing and finishing of plant products".
Direction of scientific research:
"Optimization of the use of complexes of machines and units in crop production"; "Simulation of the use of MTA in the cultivation of plant products".
Grant, state budget and farm contract topics:
DBT "Increasing food security with the development of competitive technologies for obtaining high-quality seeds with improved biopotential" (2021-2023 Ministry of Education and Science of Ukraine. Funding amount - 1.46 million UAH).