Call for Abstracts for the 2nd MULTIDISCIPLINARY CONFERENCE FOR YOUNG RESEARCHERS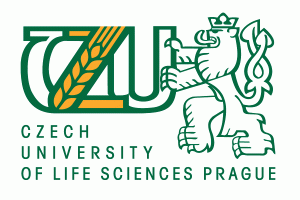 On the 29-30th of November, 2021, the 2nd MULTIDISCIPLINARY CONFERENCE FOR YOUNG RESEARCHERS "Sustainable Development Trends and Challenges under COVID-19" will be held.
Venue: Sumy, Ukraine (Sumy State University Congress centre).
Conference language: English.
Free of Charge (costs covered by the Czech Development Cooperation Agency Project "Republic within the project "Interuniversity cooperation as a tool to enhance the quality of selected universities in Ukraine" (2019-2021)).
The conference core aim is to provide opportunities for early career academics from a range of disciplines to share their research through the conference podium, as well as to receive informal in-depth feedback through discussions and to enable them to establish contact with professionals and other institutions.
Call for abstracts:
Please, submit your abstracts till 15.11.2021 via email pantomima.o@gmail.com.
The files should be named with the author's name and surname: e.g. Petrushenko_Abstract.
The abstracts of original research should contain 300-500 words.
Please, use the Conference abstract .template for the formatting.
If the formatting requirements including late submissions are not fulfilled, the abstract will not be accepted. All submitted abstracts will be reviewed by a Scientific Committee (scientists from organizing universities).
Authors will be notified by the 20th of November whether their abstracts have been accepted.
Notification of a final assignment (oral/poster presentation) as well as guidelines will follow. Please, check your email regularly.
In case of any technical questions, please, refer to Mr. Marek Jelínek via an email: marekjelinek@ftz.czu.cz.